Detrix reached me on instagram after i posted my LOCKDOWN RELICS SERIE, 
sayin he wanted to rebrand and that he was inspired by my stuff & especially my 3D artworks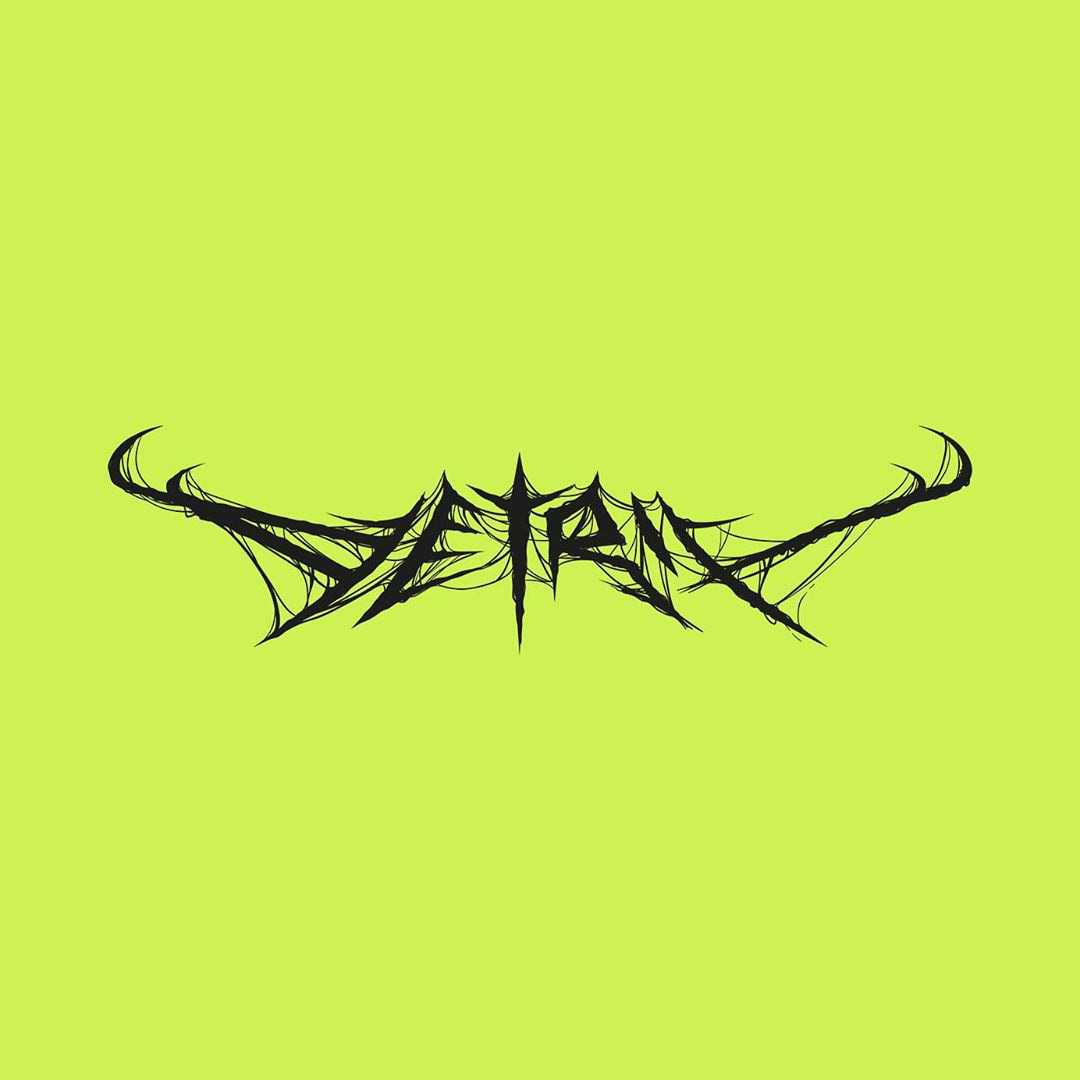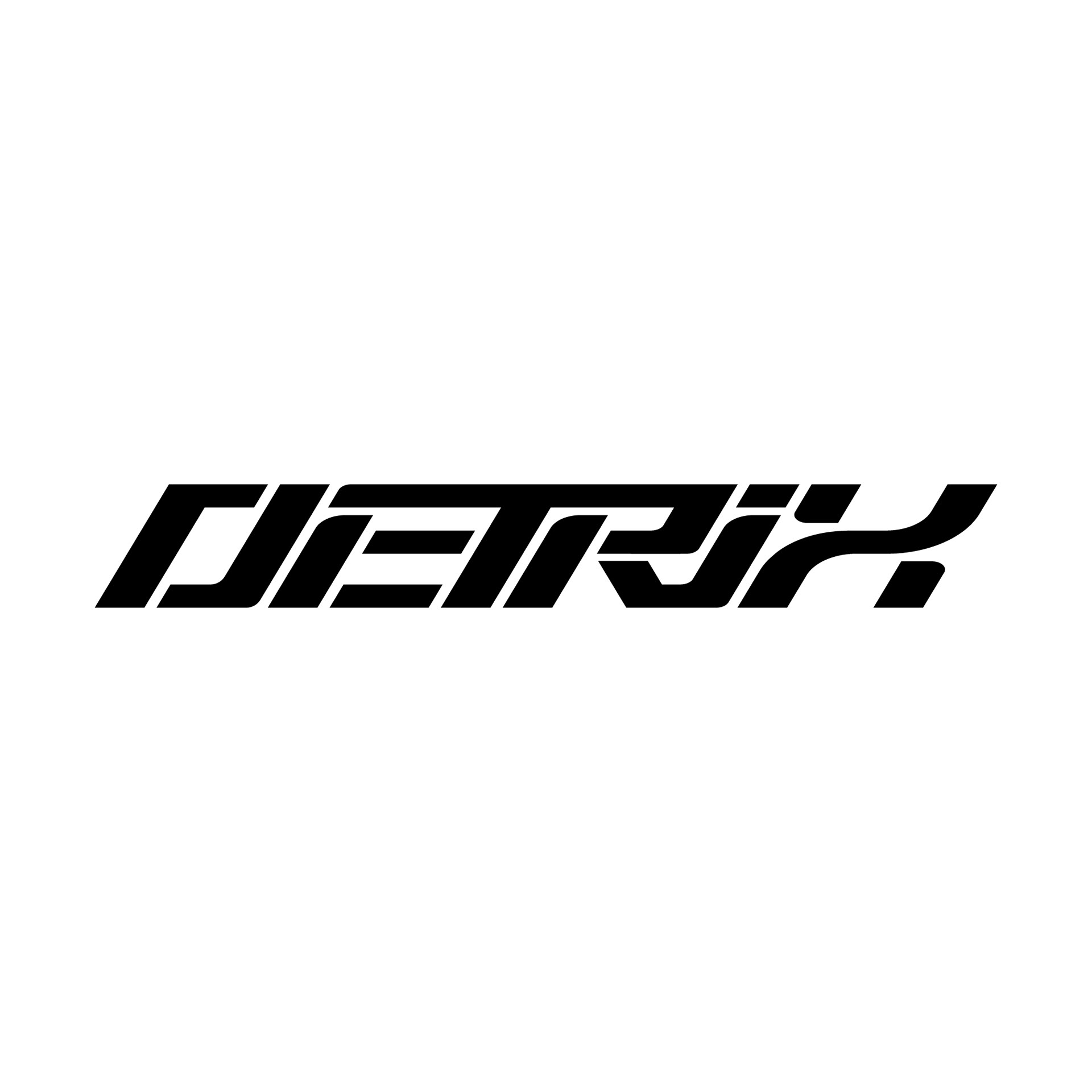 Guess what ?! He totally dig it.
Design process of the Artworks
So basically, every release would be marked with the same concept & the same 
Art Direction, 
the one we would build together 
but he had some very specifics ideas.
" I want a lot of black, some white 
and heavy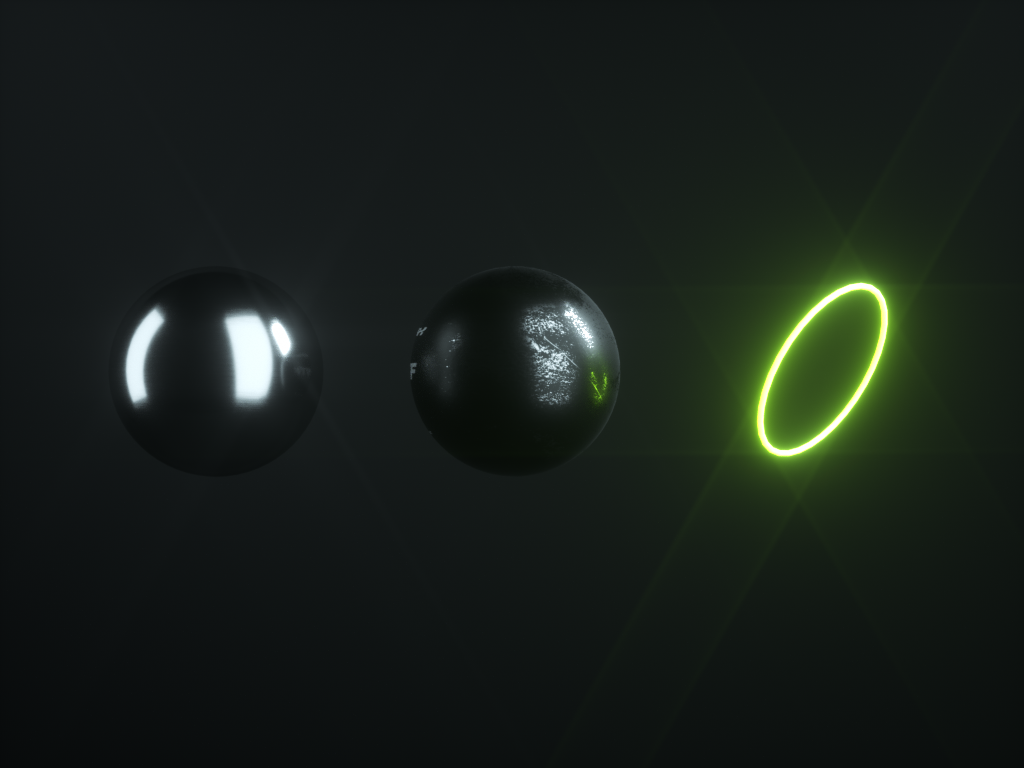 After this, i had to imagine a scene that would repeat on every single artwork.
The change would be the center object, set up in the scene and materials applied on it
 (with some slight changes to adapt my modeling and the track name).
Every release would include a fix artwork
of the artwork 
with song preview.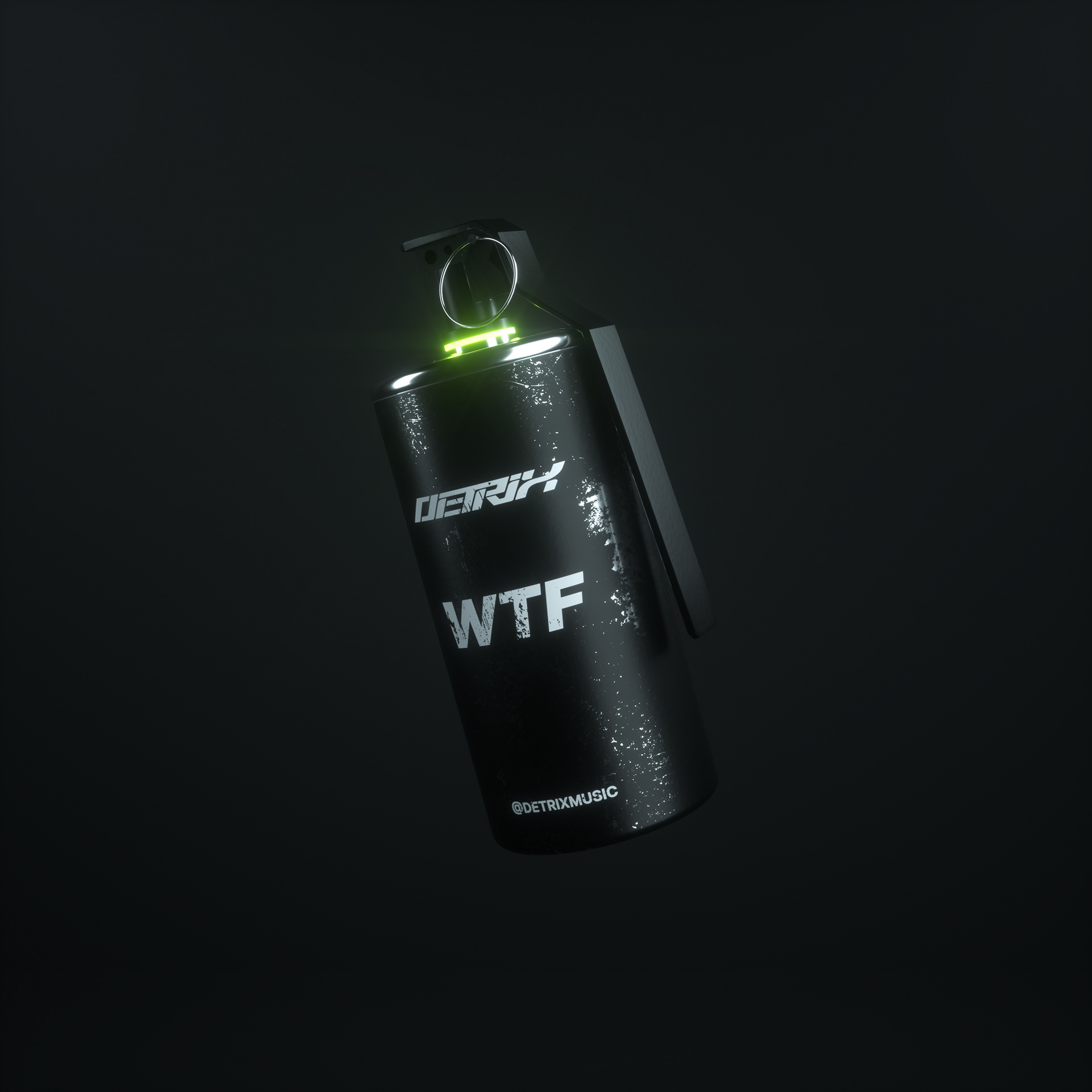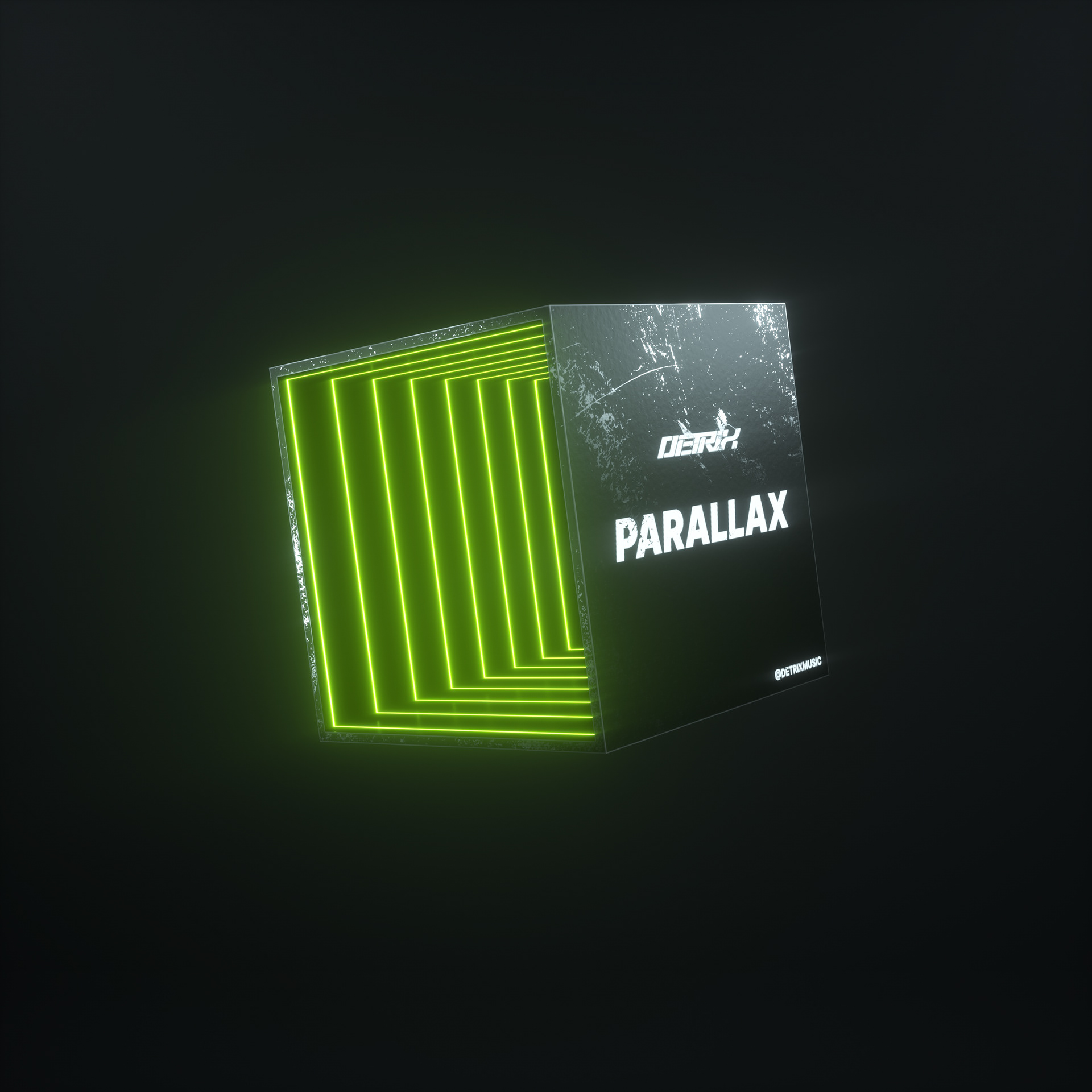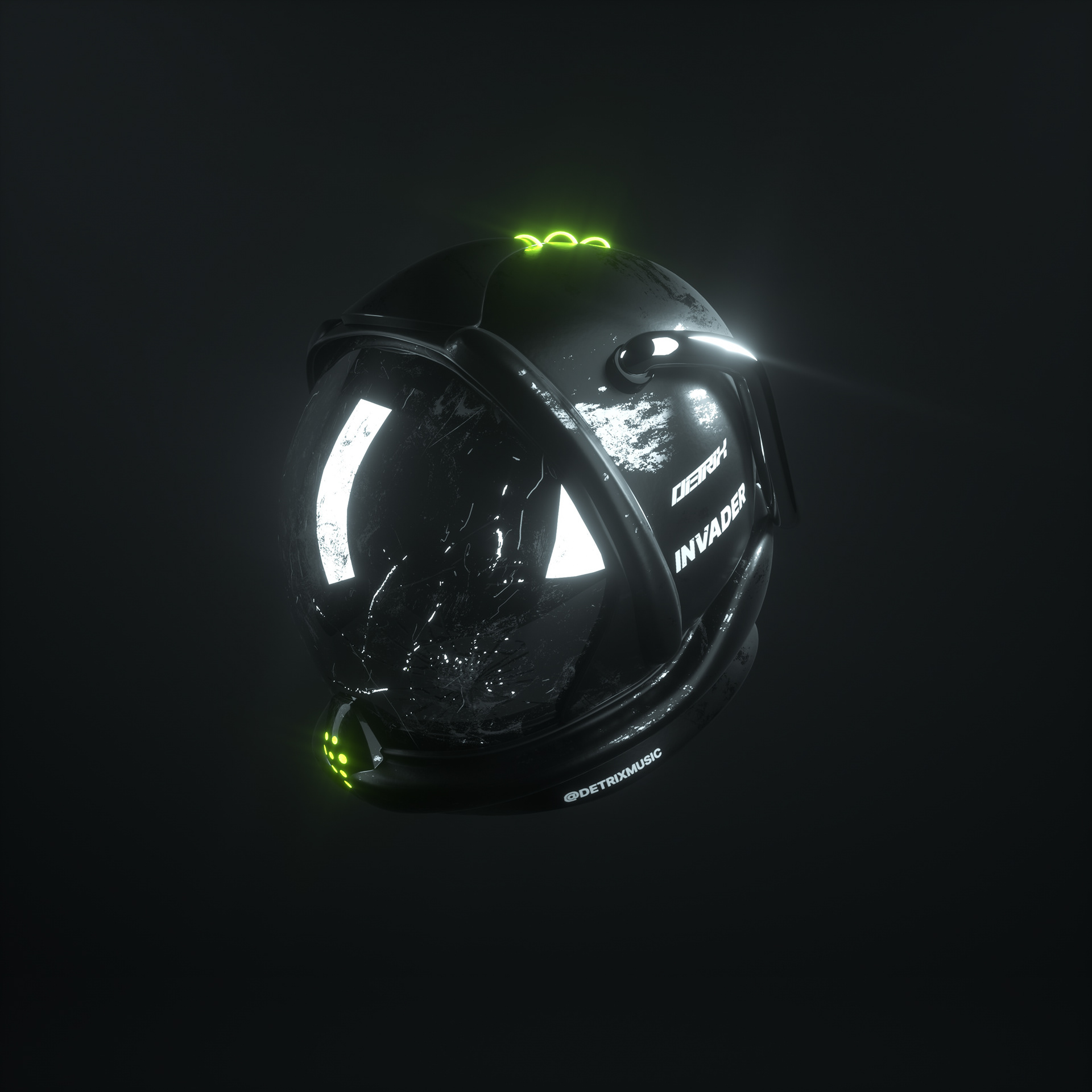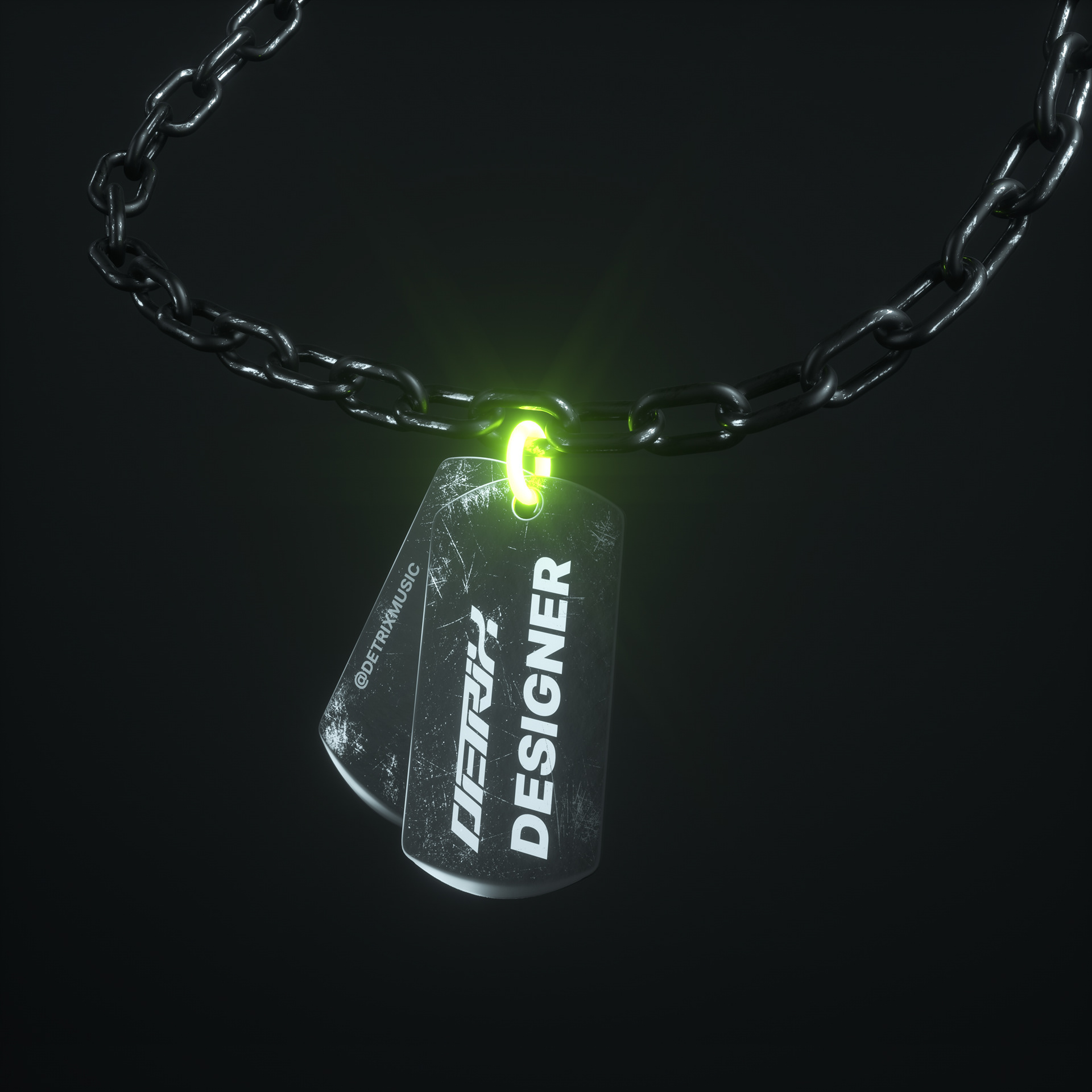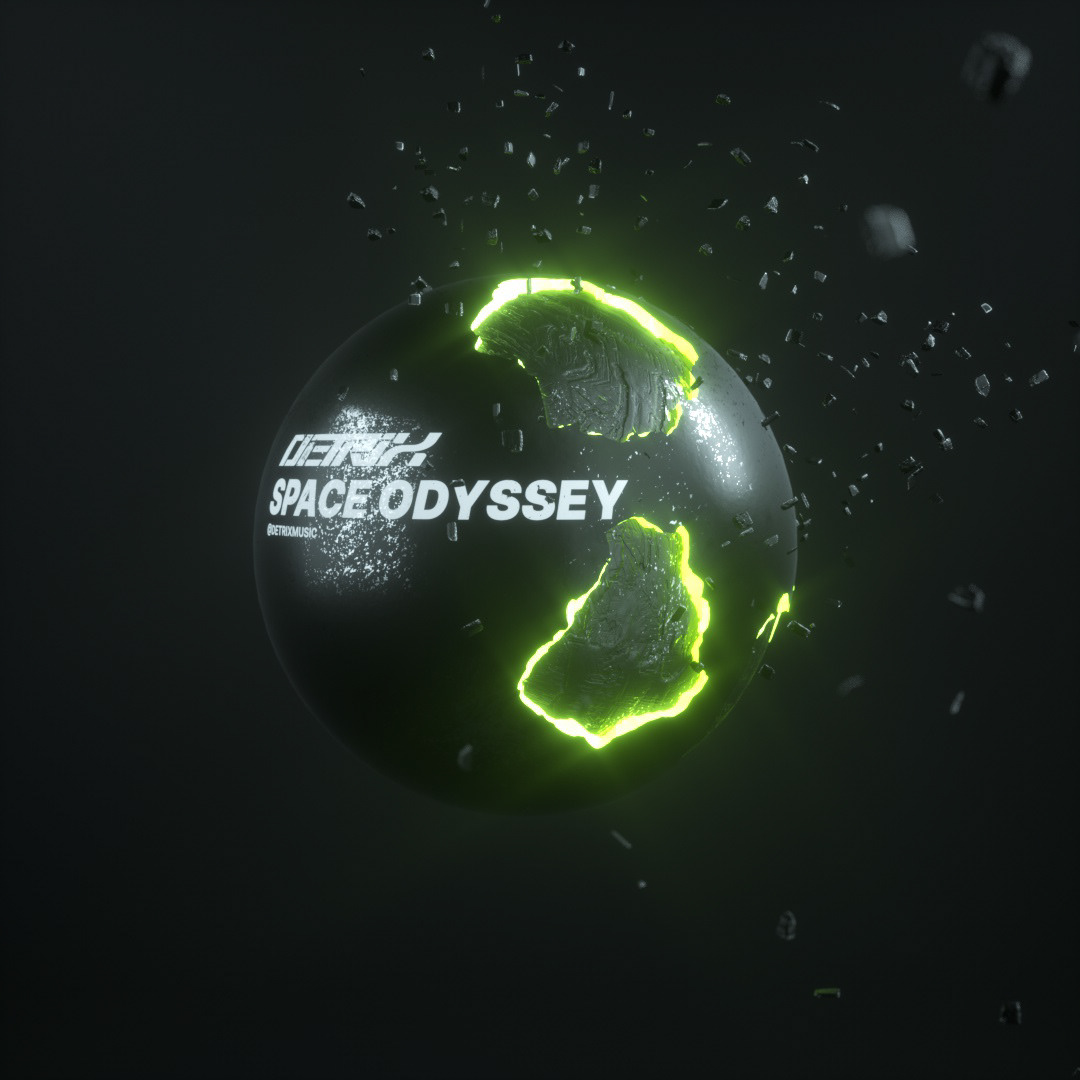 Instagram filter creation & deployment
For the "Invader" release, i had the idea to surprise him with an Instagram filter, 
because why not.
First of all, i absolutely wanted to learn and try to create one, and also,
this release with the helmet as a main object was fitting
super well to my filter concept.
Thanks to the community & their pretty documentation,
i came up with a working, good looking (at least to us) augmented reality filter !